Libido Fundamentals
with Andrea Juhan, PhD
an Open Floor Workshop
19th-22nd January 2023
West Auckland, New Zealand
Bookings Coming Soon
There is nothing more key to the healthy flow of Libido in our lives than Movement. With no movement, there will be no feeling.
The creativity and power of our sexuality is enormous and beautiful. Yet, our Libido energy is vulnerable to the complex social and cultural conditioning we each carry. In our bodies, lay the imprints of moments of safety and threat, pleasure and pain. Where we have been accepted and where we have been judged.
Open Floor dance practice can bring the gift of our inherent sexuality back out of the closet. We use embodied practices that support safety ,healthy exploration, expression, self-responsibility, choice, and consent.
This course is a pre-requisite to the Open Floor teacher training and supports the development of sex positive communities.
Note: this workshop is not about mating, dating, or sexual performance – you do not need a partner to participate. All genders and sexual orientations are welcome.
19th-22nd January 2023
Titirangi War Memorial Hall,
500 South Titirangi Road,
West Auckland, New Zealand
$475 NZD
$395 NZD early bird
until 20th December, 2022
BOOKINGS COMING SOON:
For more information, contact Sacha:
021 046 7699
sacha@openfloor.org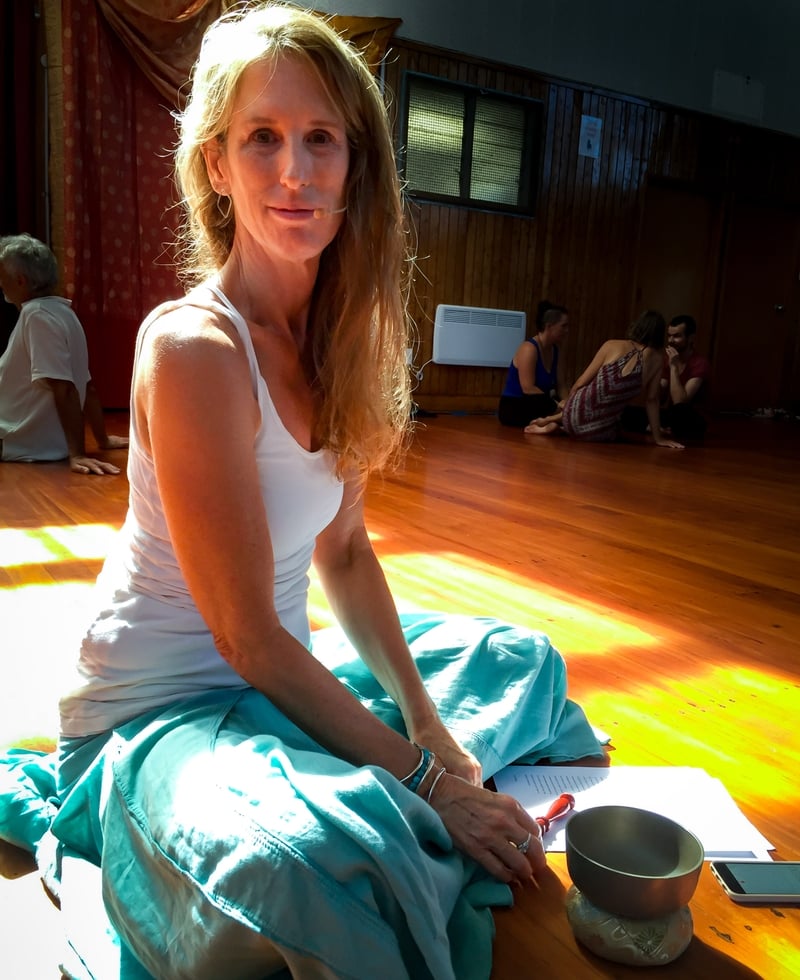 Andrea Juhan
Becoming an attuned and skillful inhabitant of a human body has always fascinated me
Embodiment as a path of study and devotion holds the felt sense of life as we live it, the creative qualities of imagination, inspiration, and art and the transcendent qualities of presence, compassion, love and Union with Spirit.
I have approached embodiment through every doorway I could find: Bodywork, Yoga, dance of all kinds, hiking, living life, being a mother, a lover, Somatic psychotherapy, meditation, thru professional trainings, academic programs, and constant dedicated practice.
Highlights from my work experience include:
I have 40+ years experience in the field of somatic psychotherapy, bodywork, dance, yoga, and mindful movement practices.
I have trained hundreds of movement teachers, psychotherapists, and health care professionals in the fundamentals of body awareness and embodied movement practice.
I am a licensed Marriage and Family Psychotherapist and have a Ph.D. in Dance and Movement Therapy.
I am a co-founder of Open Floor International, a non-profit organization that is committed to sharing conscious movement and dance to ignite creativity, community, social justice, health, and well-being.
The words I hear the most about my style of teaching are: clear, kind, insightful, and courageous. This means a lot to me as so many of my teachers have held me in the same way.