OPEN FLOOR WORKSHOPS & RETREATS
AROUND AOTEAROA NEW ZEALAND
Dive deeper into Open Floor practice through a workshop or retreat.
Workshops are tailored to beginners as well as experienced dancers.
Contact the workshop organisers for more information.
To find a class near you, see the Classes page.
A six-part Open Floor Art in Motion programme with Geordie Jahner Ph.D (founding member of Open Floor International), and an Ongoing Committed Group
An Art in Motion workshop with Open Floor Founders Lori Saltzman and Jenny Macke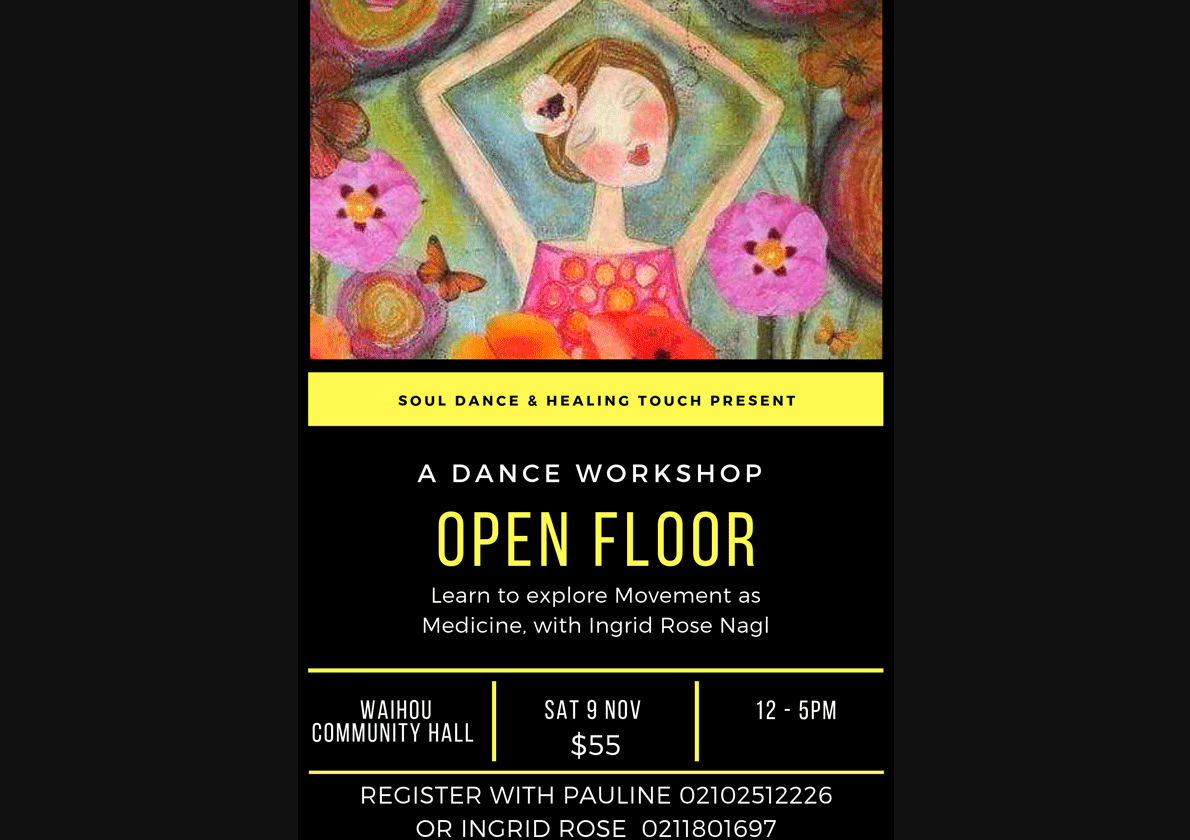 This 4 hour workshop offers an introduction to one of the domains of OPEN FLOOR. Taught by Ingrid Nagl and assisted by Lisa Corston.
latest" columns="3″]!ns-selection-end!
PLEASE NOTE: Before attending a workshop or retreat please contact the teacher to confirm event dates and times
PLEASE NOTE: Before attending a workshop or retreat please contact the teacher to confirm event dates and times