Open Floor Movement Practice is a lively, sweaty, full-on dance inquiry
Dedicated to the art of becoming fully present,
rooted, sensitive, alive & at home in our own skins –
physically, emotionally, mindfully & spiritually.
JOIN AN OPEN FLOOR CLASS
A monthly Sunday morning small-group Open Floor class.
A fortnightly Sunday morning public Open Floor class.
A Sunday morning public class with elements of Open Floor and 5Rhythms.
UPCOMING RETREATS & WORKSHOPS
A six-part Open Floor Art in Motion programme with Geordie Jahner Ph.D (founding member of Open Floor International), and an Ongoing Committed Group
An Art in Motion workshop with Open Floor Founders Kathy Altman and Lori Saltzman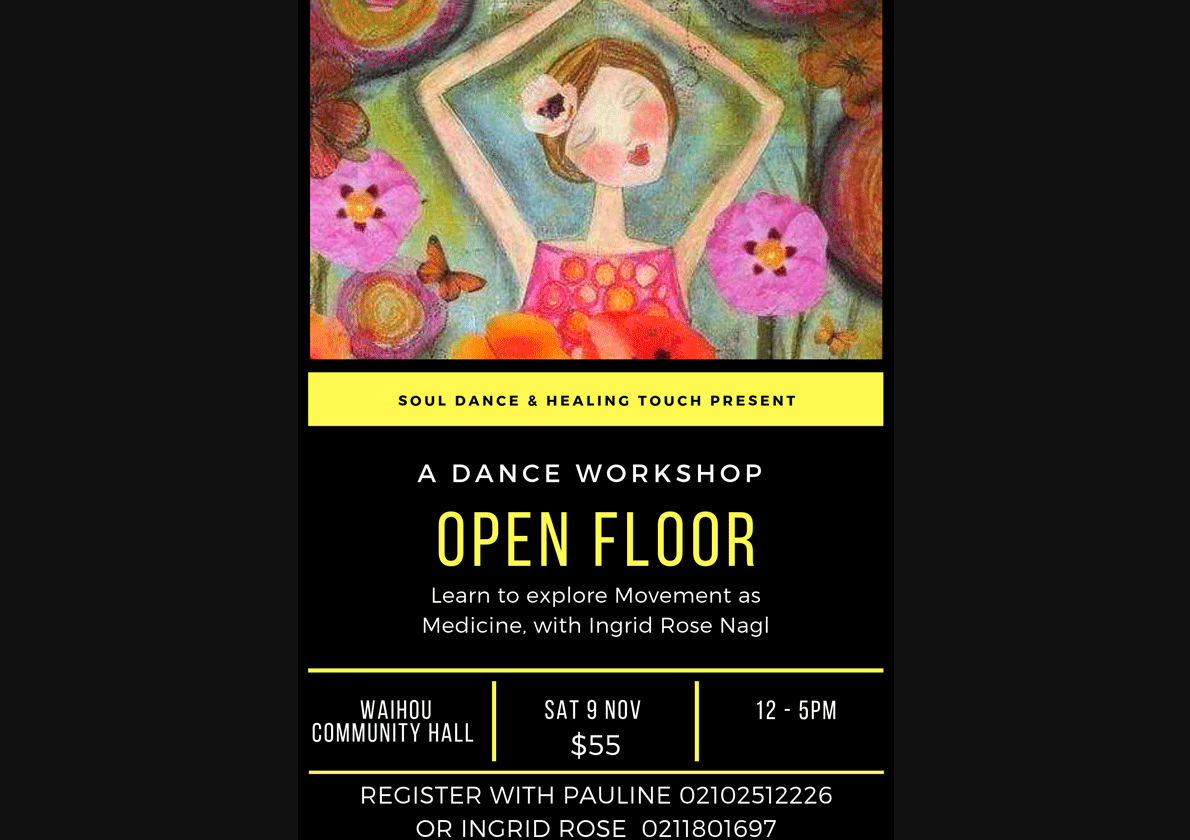 This 4 hour workshop offers an introduction to one of the domains of OPEN FLOOR. Taught by Ingrid Nagl and assisted by Lisa Corston.
Join Our Mailing List
Subscribe for news & events: